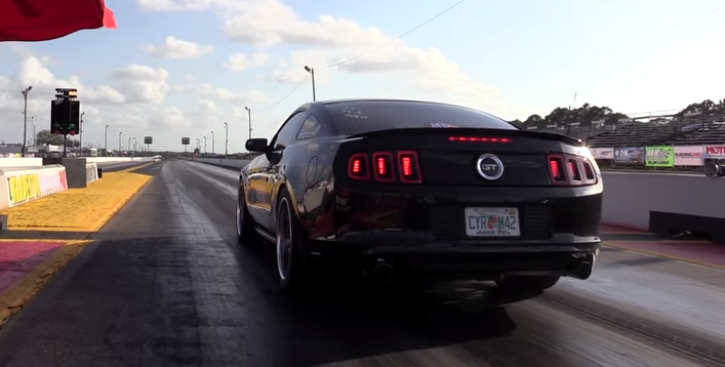 Striking 2014 Mustang GT Twin Turbo.
This outrageous Ford Mustang belongs to Joey Basile who got the eyeballs at the 2015 NMRA Spring Break Shootout at Bradenton Motorsports Park for the Turbo Coyote Shootout by running 8.84 seconds @ 160mph. Joe's full weight muscle car runs on True Forged 20-inch wheels and is powered by a set of turbos by "Fluid Turbo Concepts". The Stang also features MPR Racing Engines Longblock, Circle D Torque Converter, Injector Dynamics ID 1300 Injectors and is controlled by a 6R80 Automatic Trans by PBH.
Check out this sinister muscle car killing it at the race track. Watch, Enjoy & Share!