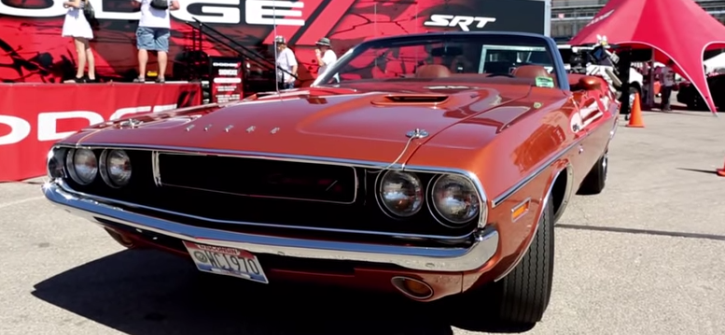 Couple Of Stunning Dodge Challengers.
Bill Chambers from Wisconsin is a happy owner of 2 super sharp Dodge Challenger Convertibles and proudly displays them at the 2015 Mopars at the Strip event. Bill fell in love with the unique design of the Dodge Challenger 440 R/T back in 1970 at the age of 21, he bought it brand new and has been taking care of it ever since.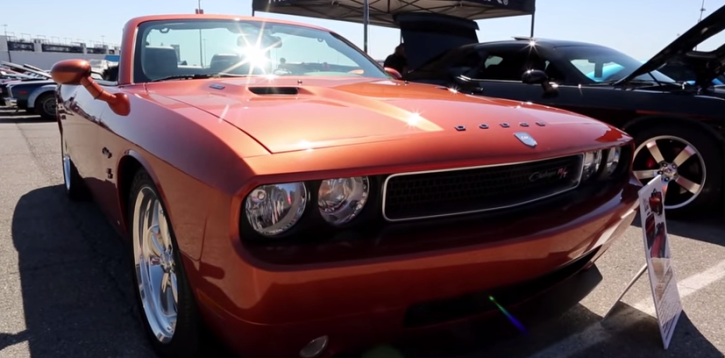 In 2010 he thought it will be really cool to get the 40th Anniversary model, painted it in the same Burnt Orange color like his R/T and found someone in Florida who did a Convertible conversion to it.
Check out Bill's gorgeous muscle cars. Watch, Enjoy & Share!