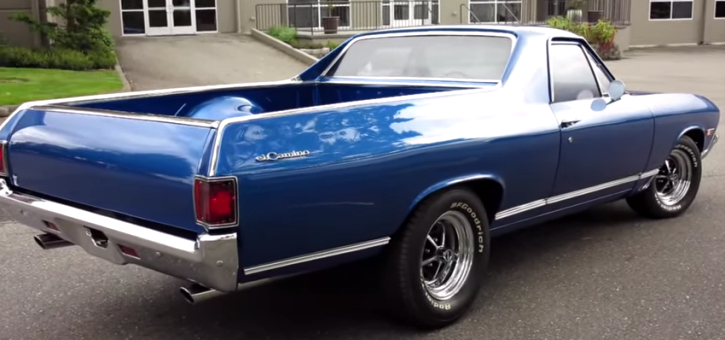 Gorgeous 1968 Chevy El Camino SS Truck.
Here is on really sharp looking Chevrolet El Camino reviewed & test driven by the Mainly Muscle Cars team. The Laguna Blue body is in great condition, some parts are brand new including the SS Chrome wheels and T/A Radial tires. Others are still original, but overall this wicked Chevy truck is a perfect driver and is loaded with options as well. The power comes from a 396 cubic inch V8 CE engine backed by a 4-speed factory Muncie transmission.
Check out the video for more of this bow tie. Watch, Enjoy & Share!