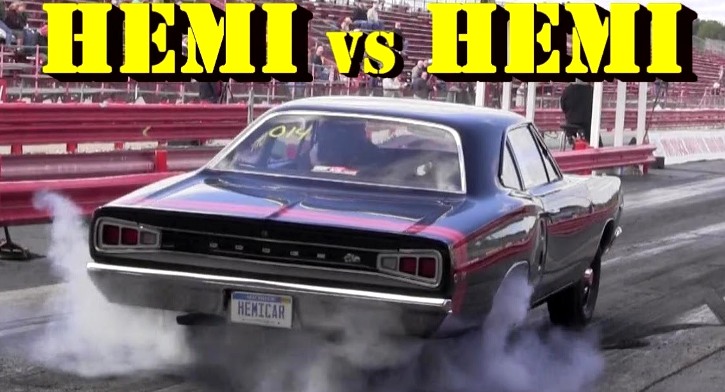 Stock 426 HEMI Muscle Cars Racing.
Here we have a couple of rare and powerful muscle cars battling at the strip and I am sure it will be a lot of fun for those of you who have been around when these vehicles where built to see them looking so good and actually race. Only 128 of the 426 HEMI Powered Dodge Super Bee were produced back in 1968 and a bit over 1000 of HEMI Plymouth Roadrunners. Now how stock these beauties really are it is kind of questionable, but at least they look like they are and they run pretty well too.
Check out the video. Watch, Enjoy & Share!