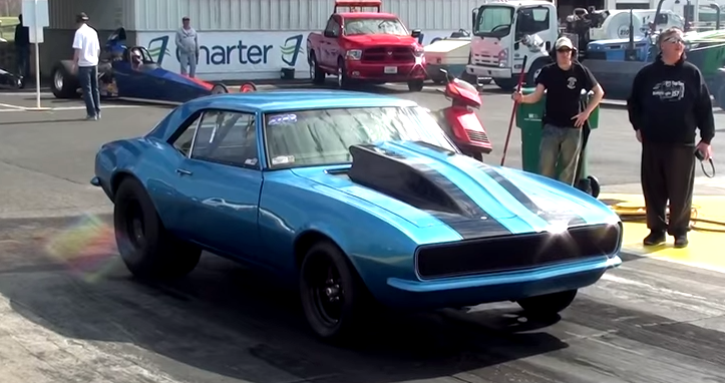 Nasty First Gen Chevy Camaro Runs 9 Seconds!
Here is really clean and very well set up Chevrolet Camaro filmed by "RamblinAround" at the Gateway Motorsports Park near St. Louis. This muscle car launches pretty hard and easily goes into the 9 seconds neighborhood running over 150 mp/h. It could certainly move even faster, but obviously something went wrong. Whether he hit the brakes or there was a problem with the equipment we can only guess.
Check out the video. Watch, Enjoy & Share!
Pro Street '67 Camaro