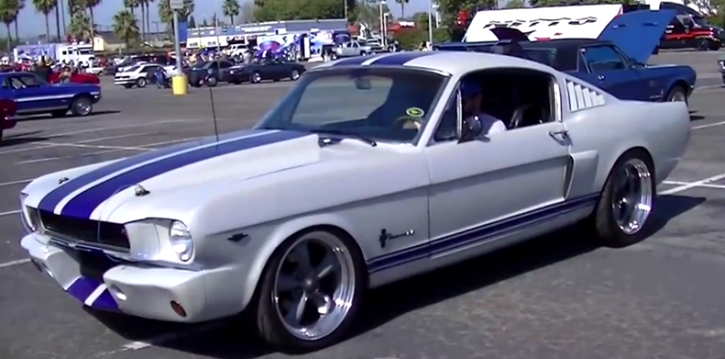 Coyote Powered Ford Mustang Fastback.
Here is one more of the awesome Mustangs at the 2015 Fabulous Fords Forever Car Show filmed by Mustang Connection. Owner of this muscle car is Ruben Rich who is a hard core Ford enthusiast and have done a hell of a job to this resto-mod. Killer paint job and stance, nice set of wheels and amazing sound are things we are used to seeing on custom Mustangs. But a '66 Fastback with a Ford Racing Coyote 5.0 and a 6-speed transmission swap is something we don't get to see everyday.
Check out the video for more details on this hot rod. Watch, Enjoy & Share!
See also on Hot Cars: Monster Ford Mustang 4×4 Mad Max Inspired
[sdonations]1[/sdonations]