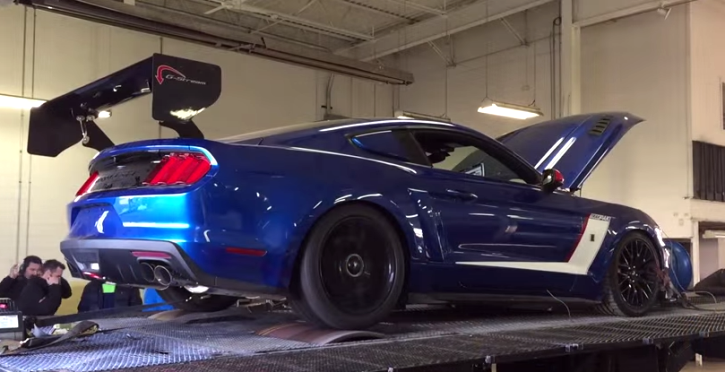 Roush Performance 2015 Mustang. 
As the engineers from team Roush are working on the Phase 2 and 3 kits for the new Ford Mustang they have recently released a video showing one of the development vehicles with pretty good numbers on the dyno test. This monster Mustang is powered by a stock engine upgraded with the Phase 1 Supercharger Kit hardware plus.
The kit includes 75mm supercharger pulley, upgraded fuel injectors, revised version of the Roush Performance 2011-2014 fuel pump booster kit, and minor calibration enhancements. The dyno test is performed on a 93 octane, stock manifolds and catalytic converters. The slightly modified 2.3 liter Supercharger allow this Stang to kick in nearly 750 horses on the rear wheels and almost 600 pounds of torque.
Check out the video. Watch, Enjoy & Share!
You may also like on Hot Cars: Fine Custom Job on Roush 2015 Mustang GT
[sdonations]1[/sdonations]