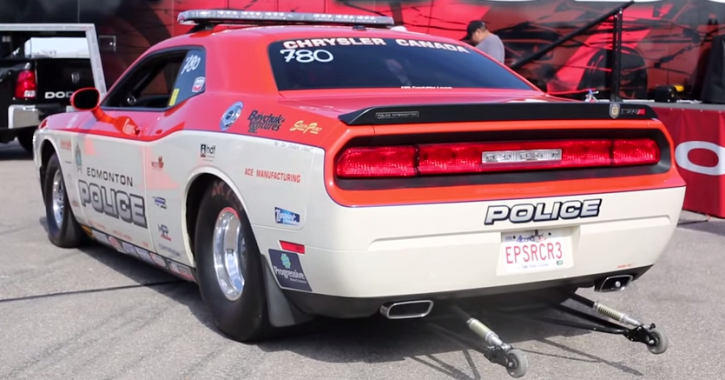 Dodge Challenger – Street Legal Program.
Couple of Police officers are interviewed by Steve Magnante from Dodge about their heavily modified Police interceptor displayed at 2015 Mopas at the Strip. The Street Legal program goal is to keep the young drag race enthusiasts off the street and encourage them to compete at the race track. This 2008 Dodge Challeneger SRT8 was donated brand new to the program by Chrysler, but it has nothing to do with its original look and performance now and you can see it often drag racing.
Check out the video to find out more. Watch, Enjoy & Share!
See also on Hot Cars: Nasty 1000HP+ Turbo Dodge Challenger on the Dyno.
[sdonations]1[/sdonations]