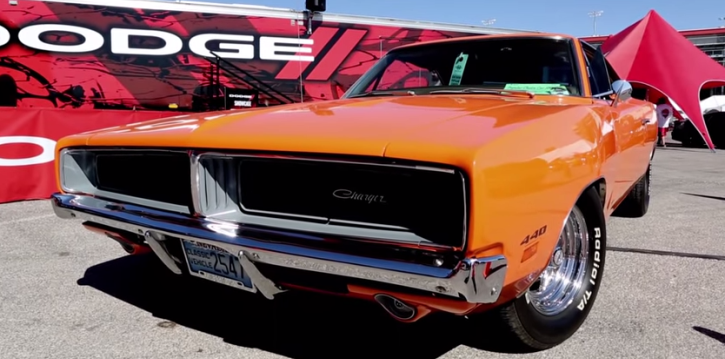 Nicely Restomodded 1969 Dodge Charger.
Originally a 383 cubic inch 2-barrel muscle car today this '69 Charger sports a 440 engine, blends extremely well classic Mopar look with modern performance and is one of the hottest Dodge muscle cars at the 2015 Mopars at the Strip event, that took place in Las Vegas, Nevada. Dean the owner of this gorgeous resto-mod is interviewed by Steve Magnante.
Check out the video to hear the full story. Watch, Enjoy & Share!