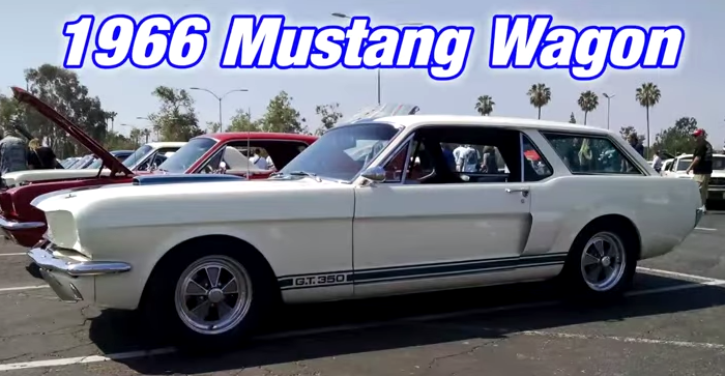 One Off  Custom Mustang Shelby GT350 Wagon.
This extremely well executed custom Ford Mustang started life as 1966 Coupe and was built in the garage of a DIY-er back in 1991 to become this very unique Mustang station wagon. Seven years are spent on this project with so much attention to the details, that the car looks like it's factory original. Rich from "Mustang Connection" have done a detailed video of it at the 2015 Fabulous Fords Forever show, where this custom Shelby GT350 wagon gets a lot of attention.
Check it out. Watch, Enjoy & Share!