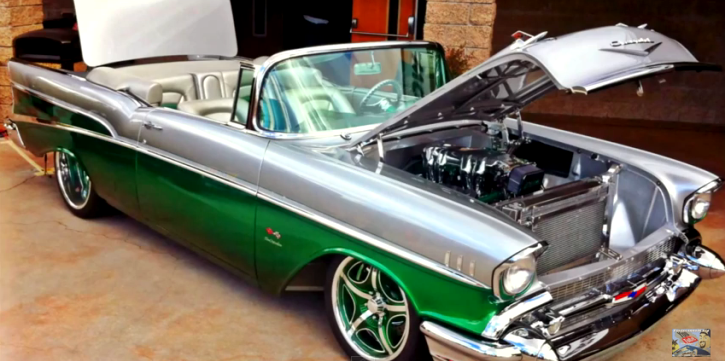 Top Notch Chevy Bel Air Customization.
This incredibly cool 1957 Chevrolet Bel Air hot rod have been featured in a several magazines as well as it is a multiple award winner at a variety of car shows. Spectacular two tone paint job, killer wheels and stance, tremendous interior, extremely well detailed engine and tons of chrome. You are looking at one hell of a custom job.
Check out the video my man StrtRodder100 has filmed at the Car, Bike & Boat show. Watch, Enjoy & Share!
Don't miss on Hot Cars: Gorgeous 1957 Chevy Bel Air by Hot Rod Joe