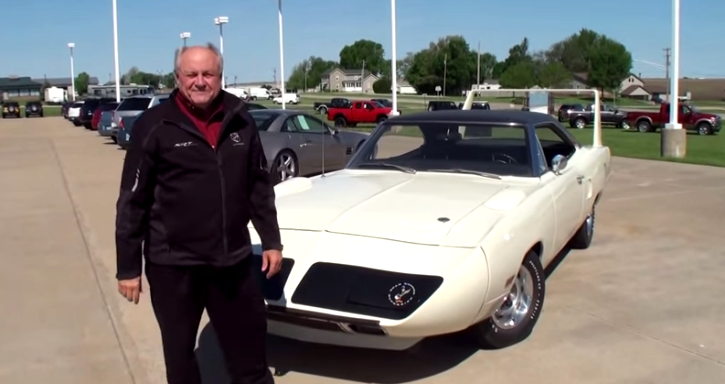 1970 Plymouth Road Runner Superbird.
When it comes down to not only Mopars, but muscle cars in general, every enthusiast or collector will tell you that the 426 HEMI Road Runner Superbird defines the American muscle better than anything else. The Superbirds were built to race in NASCAR. There were all about aerodynamics, power and performance and these muscle cars totally changed the game.
Here we have an Alpine White 1970 Plymouth Superbird in fantastic shape. Owned by the die hard Mopar enthusiast John Gastman, who bought it from the original owner back in 1993 this HEMI beast is a true legend. Check out this episode of "MyCarStory" to learn more about it.
Watch, Enjoy & Share!