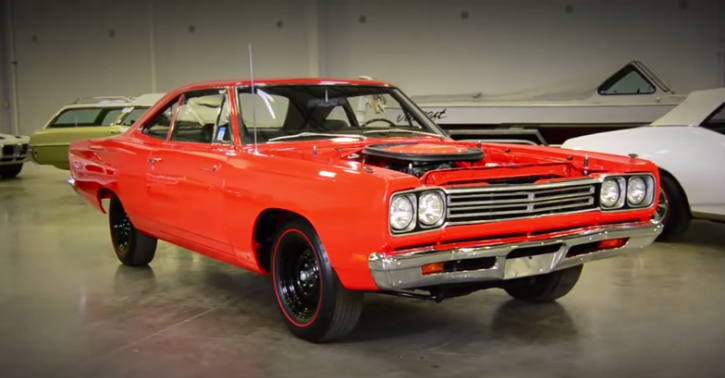 1969 Road Runner A12 – "Wayward Beeper"
Most of you already know that every single muscle car part of the "Brothers Collection" is unique in a way and that's the case with this stunning red Plymouth Road Runner. This is the first of the Plymouth cars that came out of the production line with the A12 package in '69 and as such was used by Chrysler to promote the Road Runner A12 muscle car.
Tuned by the legendary Ronnie Sox, this very special Mopar is not only the 1st one ever built, but after running the 1/4 mile for less than 13 seconds was titled the fastest A12 Road Runner as well. Check out the video to learn all about it from Kevin Oeste!
---
Did You See Scott Graham's 1967 Plymouth Barracuda 440 Yet?
---