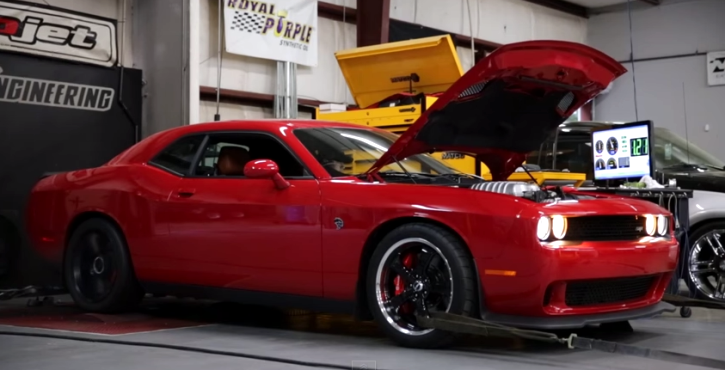 Tuned Hellcat Challenger Flexing Muscle.
There are quite a few companies doing performance modifications on the 2015 Dodge Challenger Hellcat and the results always prove this is the undisputed king of all modern muscle cars. The guys from Injected Engineering have done an E85 conversion and tuned the Hellcat Challenger to achieve a significant improvement in terms of horse power and torque as well as a pretty good score on the quarter mile at Silver Dollar Raceway.
Check out the video to see the latest Dodge beast flexing muscle. Watch, Enjoy & Share!
See more on Hot Cars: Dodge Challenger SRT8 Carbon Fiber Edition
[sdonations]1[/sdonations]