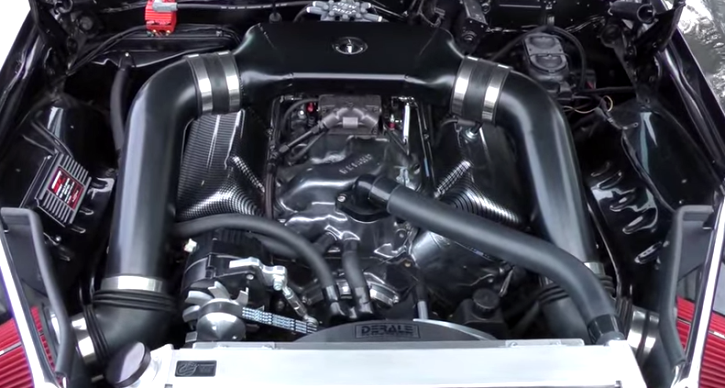 Incredible 1969 Camaro 454 Big Block.
With super clean and aggressive Black look, top shelf performance mods and nearly $40,000 invested in the engine only built at "Motor City Steel" this Chevy Camaro is the street machine every muscle car enthusiast dream about. No matter how many Camaros you have seen or driven this one will make you emotional. The combination of sinister look and monstrous Big Block V8 revs pretty much defines the true American muscle.
Check out this outrageous '69 Camaro 454 review and test drive. Watch, Enjoy & Share!
[sdonations]1[/sdonations]