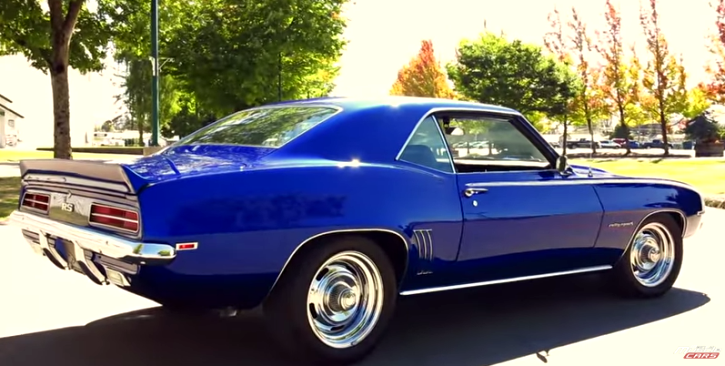 Stunning 1969 Camaro RS on Hot Cars.
The Rally Sport Chevrolet Camaro certainly is the best of the '69 versions and some classic Chevy enthusiasts even refer to it as the best of all Camaros. Here we have a spectacular example of a 1969 Chevy Camaro RS reviewed & test driven by "Mainly Musclecars".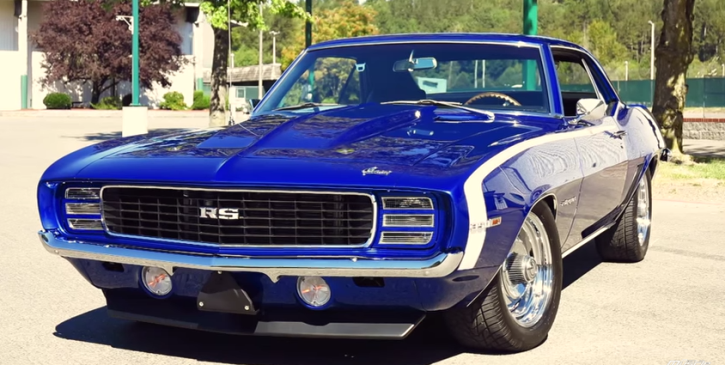 The nice grill and cowl hood gives it aggressive look every muscle car fan is after, the flawless Blue pearl paint job and white hockey stripes makes it stand out and when you hear the magic voice of the well dressed 350 V8 trough the awesome custom exhaust system than you know this bow tie turns heads everywhere it shows up.
Check out the video for more details & test drive of this '69 Camaro RS. Watch, Enjoy & Share!