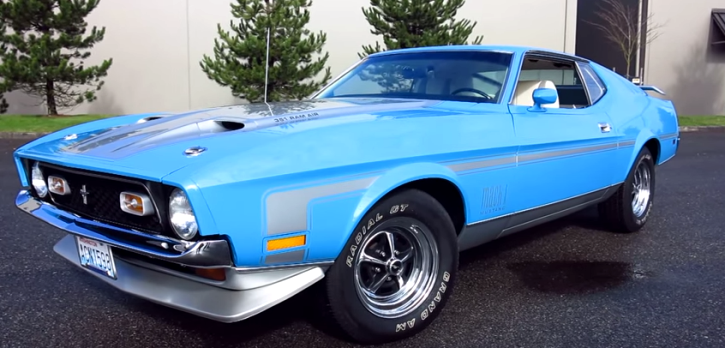 Sleek 1971 Ford Mustang Mach 1 on Hot Cars.
Here is a very clean and sharp looking 1971 Mach 1 painted in gorgeous Grabber Blue, riding on Magnum 500 wheels, with super straight body lines, all chrome and trim looking great or in other words a top shelf restored classic Mustang that will make you happy on both car shows and the streets.
Inside this muscle car is just as fresh and will certainly impress every Mustang Mach 1 fan with its stunning white interior loaded with options. This spectacular Ford Mustang sports the high performance version of the 351 Cleveland engine with 4-barrels and factory original Ram Air. Check out the Mainly Muscle Car's video review & test drive.
1971 Ford Mustang 302 Convertible