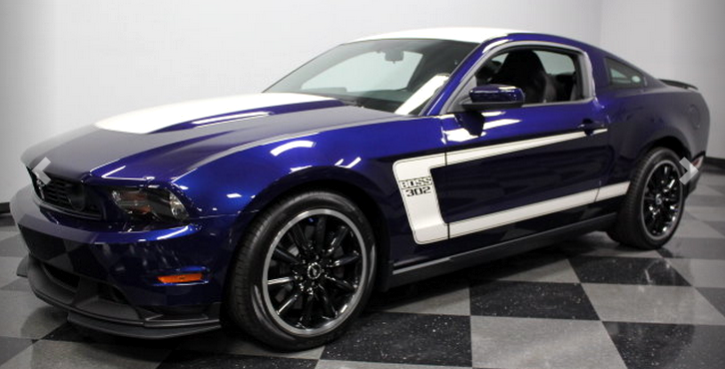 2012 Mustang Boss 302 Custom.
Ford has been releasing some special edition Mustangs for ages and here is one of the recent versions, which is more than awesome the way it came of the production line, but this particular Mustang Boss 302 is also packed with some mods.
If we don't count the chin spoiler and cool set of 19-inch rims outside this Kona Blue muscle car looks pretty much like its pony sisters, but the custom touches on the interior like the aluminium trim, cool steering wheel and Recaro seats certainly change the driving experience. The 5.0 liter Coyote motor has also seen some work in order to exceed its horses to 444. Bigger cams and special race bearings are added for high RPM and the V8 sound of it is just incredible.
Check out the video filmed at StreetSide Classics for more details. Watch, Enjoy & Share!
More on Hot Cars: Monstrous Mustang Boss 302 S Race Car Review