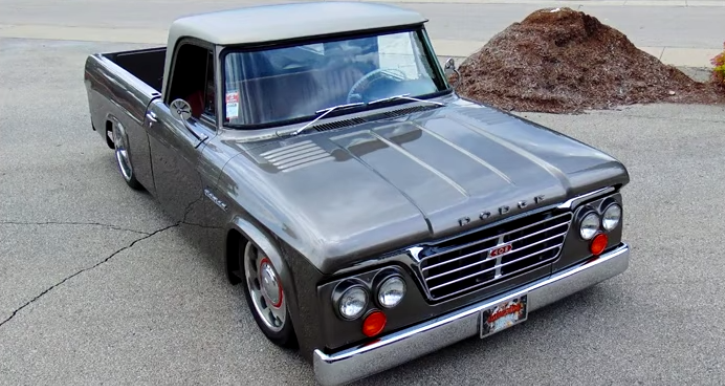 Wicked 1965 Dodge D100 Custom Truck.
You don't get to see many of this pick up trucks around these days and specially a nicely built Dodge D100 like this one. The idea behind this particular project is very interesting. The body lines haven't been touched at all, the exterior color combination is also very close to stock, but at the same time we have an Airride suspension and a massive 18 and 20-inch wheels. Variety of different parts are used on the interior as well and under the hood this Dodge pick up truck hides a nicely detailed 360 Crate motor stroked to a 408 cubic inches.
Scottie has filmed an interview with the owner at the 2015 Goodguys Nationals in Indiana where this beautiful 1965 Dodge D100 debuted. Check out the video for all details on the project. Watch, Enjoy & Share!
Dodge Power Wagon Custom Truck