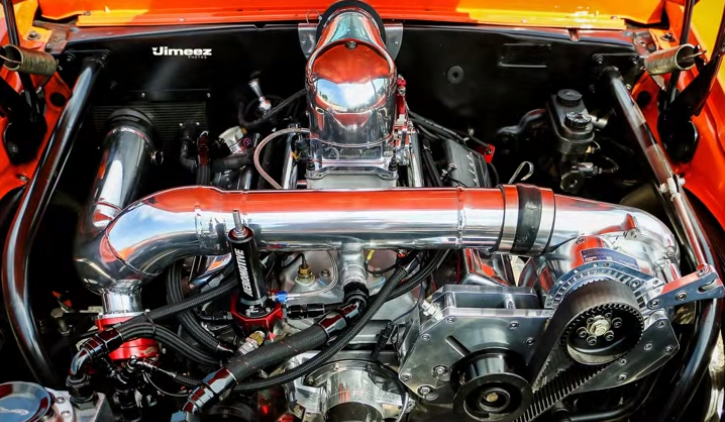 Nicole's Procharged '67 Camaro RS with New EFI.
Owner of this mean Street Legal Chevy Camaro is a 26 year old girl named Nicole Priola, daughter of Joe Priola who was dominating the drag strips with his brutal 7 second 1966 Chevelle not long ago. After selling his Procharged beast Joe has been working on his daughter 1967 RS Camaro and is currently testing the brand new Fuel Tech EFI system they have installed. Our friend James Hrovat has filmed Nicole doing test runs at Byron Dragway and although she lets off way to early to make sure the system is properly functioning Nicole did pretty good by running 8.64 with 139 mph.
Check out the video. Watch, Enjoy & Share!