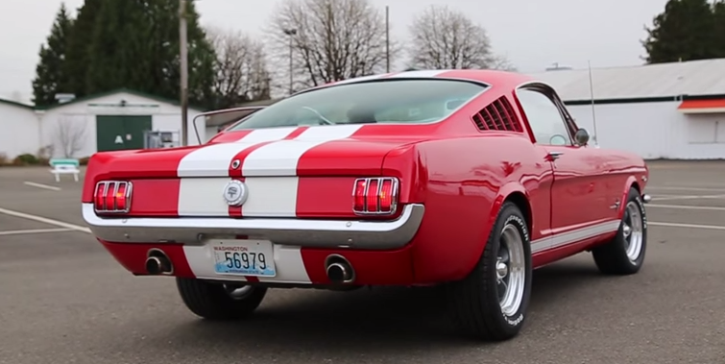 1966 Mustang Fastback Review & Test Drive.
For those who love classic Mustangs this muscle car is like the holly grail. The Red with White striping color scheme is absolutely gorgeous. The beautiful set of Torque Thrust wheels makes it look even better and when we add the perfect combination of a high revving 289 V8 and a 4-speed transmission we are looking at pretty much the best Mustang Fastback you could get nowadays.
Check out the review & test drive by Mainly Muscle Cars. Watch, Enjoy & Share!
More on Hot Cars: 1966 Mustang Fastback Convertible Special Parade Car
[sdonations]1[/sdonations]