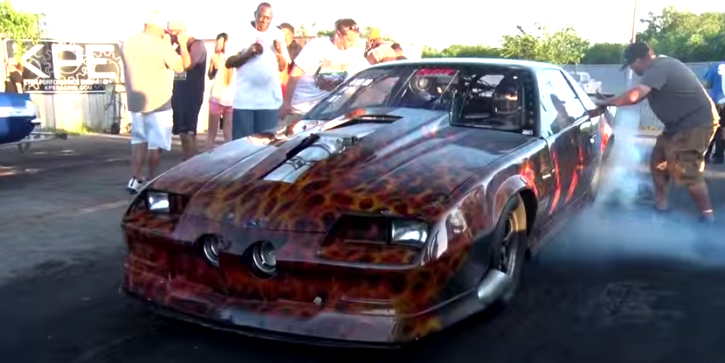 Twin Turbo 1986 Camaro Dominates the Track.
We all love looking at those pro touring muscle cars and awesome looking resto-mods with built 600-700hp V8 engines at car shows, but when you see a real nasty sucker like this Twin Turbo Camaro murdering the competition at the track, your perspective always changes.
This outrageous 3rd generation Chevy Camaro rocks a 622 cubic inch Big Block V8 equipped with a set of 92mm turbos kicking in about 3200 horses and the driver constantly pushes it to the limit at the un-prepped track.
Thanks to the 1320Videos for letting us see this beast in action. Watch, Enjoy & Share!