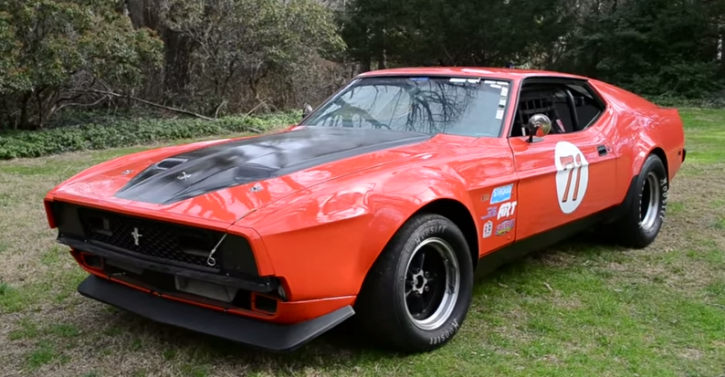 Sinister 1971 Mustang Mach 1 Boss 351.
This is a factory Mach 1 Mustang built in Detroit with a super mean look, huge Hoosier tires and a well massaged 351 Windsor motor with SVO block stroked to 377 pushing over 500 horsepower and 475 pounds of torque sent trough a 4-speed transmission.
This bad to the bone 1971 Mustang race car with very impressive history was sold back in 2012 and although I don't have any idea where is it at the moment, I thought the hard core Mustang enthusiasts would love to see it. Check out the video and smack the Like button below!