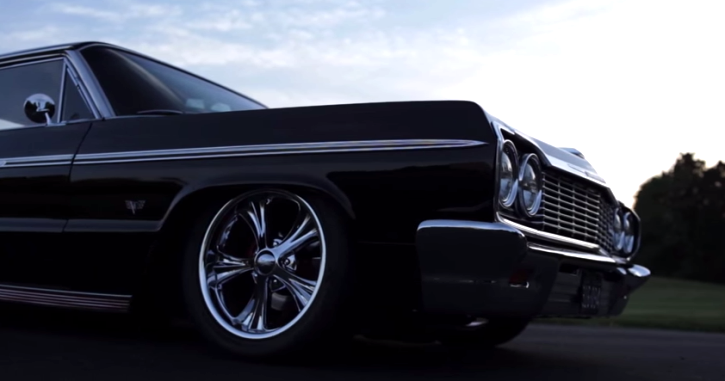 Story of One Lifelong Chevy Enthusiast.
Don Rogers is a guy completely obsessed with the iconic Chevy Impala and he owns not one, but two of those beautiful classic American cars. One of them is a hard top and the other is convertible. Don has spent up to 12 hours daily for several months to work on his Chevys all by himself and the result is two show car quality custom 1964 Chevy Impalas, which most people would keep safe in the garage, but not Mr. Rogers.
"I'd much rather drive around a car that I've completely built with my own two hands," Rogers says.
Check out his story. Watch, Enjoy & Share!
[sdonations]1[/sdonations]