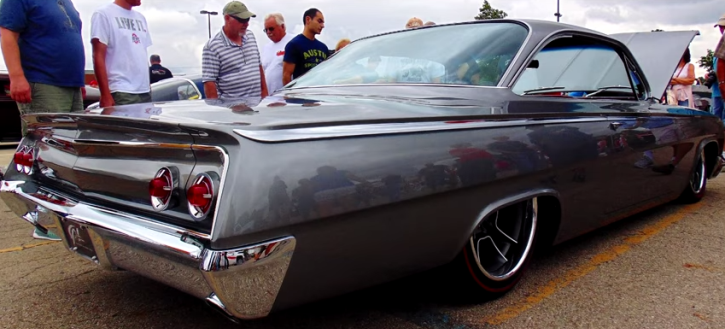 Killer Custom 1962 Chevy Impala.
This wicked hot rod is another one of the spectacular American cars competing for street machine of the year at the 2015 GoodGuys PPG Nationals car show. Responsible for this extremely well executed custom built '62 Bubble Top Impala are the guys of "Cal Automotive Creations" shop based in Nebraska and if you like hot rods from the early 60's you are definitely going to love this one. Everything from the body work and interior to the engine compartment is just totally off the hook and although it didn't win, this smokin' hot Chevy Impala was at the top 5.
Scottie has filmed a walk around video of it at the car show. Watch, Enjoy & Share!
Custom Chevy Impala "Impostor"