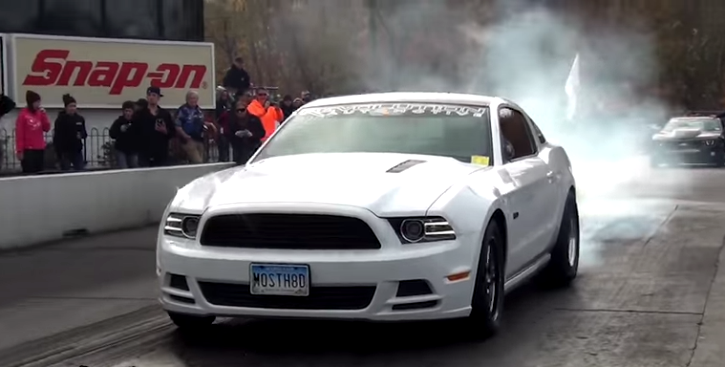 Blown 2014 Ford Mustang GT.
Here is one of those modified Mustangs, which looks and sounds like it belongs to street, but at the same time does some impressive runs at the strip. This Revolution Automotive built 2014 Mustang GT rides on UPR suspension and sports a 5.0 Ford Racing Alluminator supercharged with a 2200 Paxton unit allowing it to push nearly 900 horses and stay constantly in the 9 seconds until it finally runs 8 at the Maryland International Raceway.
Check out the video. Watch, Enjoy & Share!