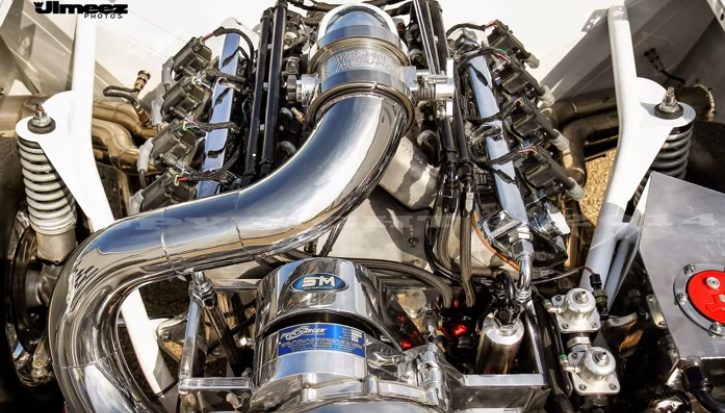 Procharged 1966 Chevy Nova at RT66.
Hollis Jones mean '66 Chevrolet Nova "Gone In 6" powered by a 555 cubic inch V8 motor with F3 Procharger backed by a Big Stuff 3 Rossler Turbo Glide runs 7.15 seconds @ 203 mph at RT66. Check out the video from the race track filmed by our friend James Hrovat.
Watch, Enjoy & Share!
See Another Mean 1966 Chevrolet Nova Dragsters on Hot Cars