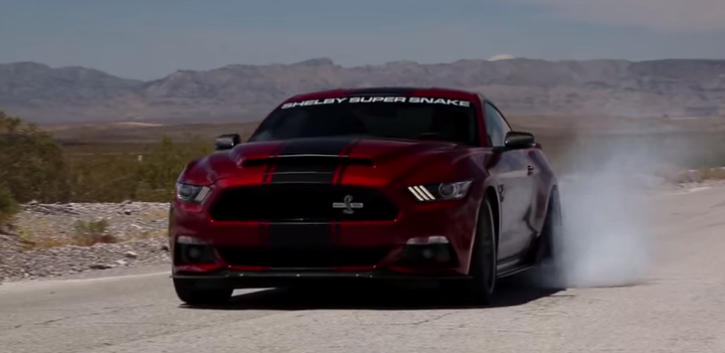 2015 Mustang Shelby Super Snake in Action.
Although the legendary car racer and builder Carroll Shelby is no longer with us, the company he left behind still does a great job modifying Ford Mustangs and the new Shelby Super Snake proves it. It has been a while since the last Snake model was introduced to the world back in 2011, but I believe every Mustang enthusiast will agree that it was worth waiting.
The new Shelby Super Snake is based on the 2015 Ford Mustang GT and the package includes some awesome body mods, killer 20-icnh wheels by Weld as well as variety of upgrades by Ford performance. Of course the most important is the Supercharged 5.0 Coyote motor that pushes over 750+ horses and the sound of it is just magnificent.
Check out the video to see the 2015 Super Snake in Action. Watch, Enjoy & Share!
Don't miss on Hot Cars: The New Mustang Shelby GT350R Review