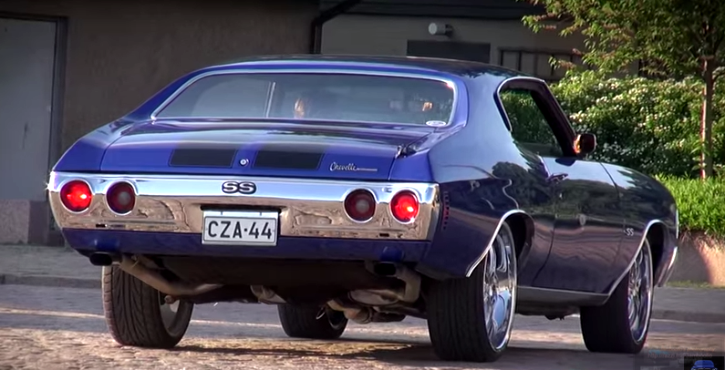 Stunning 1972 Chevelle SS Tribute.
It is a fact that the Chevy Chevelle is one of the most successful Chevrolet vehicles as well as the 1972 model is one of the best selling American muscle cars of all times and here we have a super sharp example spotted by "Jamboolio" while cruising on the streets of Kotka, Finland a while ago.
The super straight A-body coated in flawless Blue paint on dual Black stripes and cowl induction hood will make every bow tie fan's knees go weak and although the huge Chrome rims change the beautiful classic look of this 1972 Chevelle, once you hear the magical voice of the 350 cubic inch V8 under the hood, you will still be in love with this wicked Chevy hot rod.
Check out the video. Watch, Enjoy & Share!