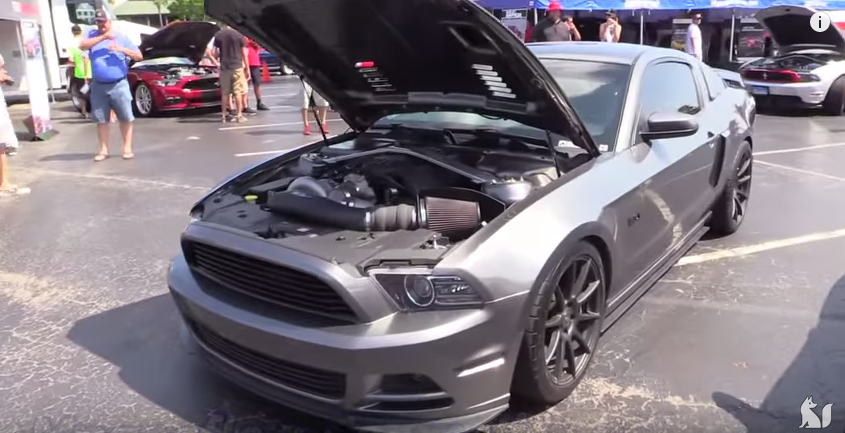 High Revving 2013 Ford Mustang GT.
Here is a nicely modified Mustang GT California Special in Sterling Grey Metallic with brutal V8 voice. This Mustang S197 called "Demonic" packs a Vortech Supercharged 5.0 liter Coyote motor built by L&M Engines in Hatboro, PA pushing over 700 horse power. The awesome exhaust system features: Kooks Longtube headers, Kooks O/R X-pipe and Magnaflow Competition Catback and makes the "Demonic" Ford Mustang sound as nasty as it gets.
Check out this cool video brought to you by "Stang Vids". Watch, Enjoy & Share!
See also on Hot Cars: Striking 2013 Ford Mustang Roush Stage 1 Review