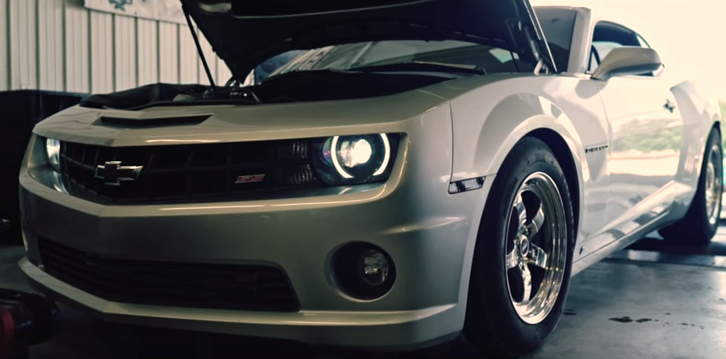 Nasty Turbocharged 5th Gen Camaro SS.
If you happen to stop next to this Chevy at the traffic light you don't see anything but a stock generation 5 Camaro. Nothing special right? As soon as the green light is on you start to hear a small whistle and in few more seconds this stock looking Camaro SS is way ahead of you. That's because under its hood this muscle car hides a built LS3 engine with a custom S480 turbo kit and Squash Fuel system. With this combination this Turbocharged Camaro shows 1000 horsepower and 968 pounds of torque on the dyno. Quite a beast right?
See the video by "Scorch TV" to get a closer look at this sick Custom Gen 5 Camaro. Watch, Enjoy & Share!
See also on Hot Cars: 2015 Chevy Camaro Copo Clone Killing It at RT66
[sdonations]1[/sdonations]