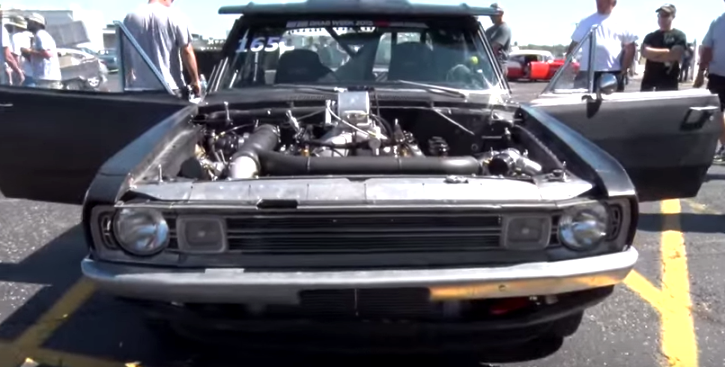 Twin Turbo '72 Dodge Dart at Drag Week.
For sure Matt Blasco didn't have any idea that he will transform this 1972 Dart Swinger into one super mean twin turbocharged Dodge street machine when his mom buys it for him at the age of 15 for the hilarious $150. Packing a 572 cubic inch V8 equipped with a set of 91mm turbos Matt's outrageous muscle car is capable of over 2000 horsepower and he drove 28 hours from Canada to show its capabilities during Drag Week 2015 day 1 at Lucas Oil Raceway.
Check out 1320's video to see this Twin Turbo 1972 Dart in action. Watch, Enjoy & Share!
More on Hot Cars: Awesome 572 HEMI Powered Dodge Dart Gasser
[sdonations]1[/sdonations]