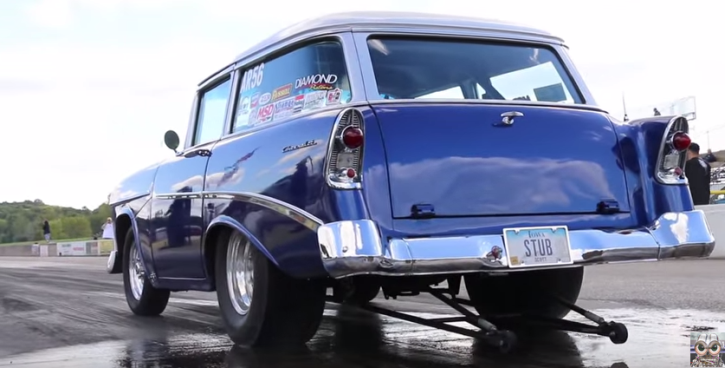 10 Seconds Street Legal Chevy "Stub" Wagon.
If you are into modified classic Chevrolet cars than you have most probably seen all kind of shortened Tri-Five Chevys and so do I. In my personal opinion most of them look awful, but this particular 1956 Chevy Wagon somehow looks just right. The coolest thing about this wicked bow tie is that it goes pretty fast too.
Powered by a nitrous breathing 421 cubic inch LS1 motor the '56 Chevy a.k.a "Stub" runs 10 seconds @ 120+ mph at the Inaugural Hunnert Heads Up at Byron Dragway. My man James Hrovat happened to be there hunting for a muscular V8 machines and filmed it.
Check out the video from Byron. Watch, Enjoy & Share!