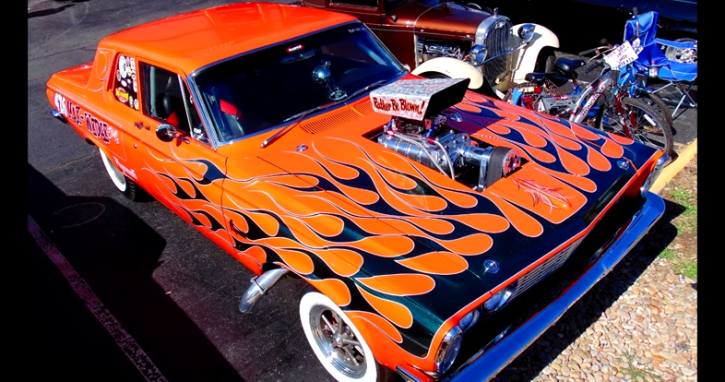 Cool 426 Max Wedge Mopar Gasser.
The pro touring built or nicely restored to original Plymouth cars always gets a lot of attention as well as the new HEMI powered Dodge muscle cars producing insane amounts of horse power, but I know there are some old school Mopar race car fans out there who will appreciate this wicked Plymouth Gasser.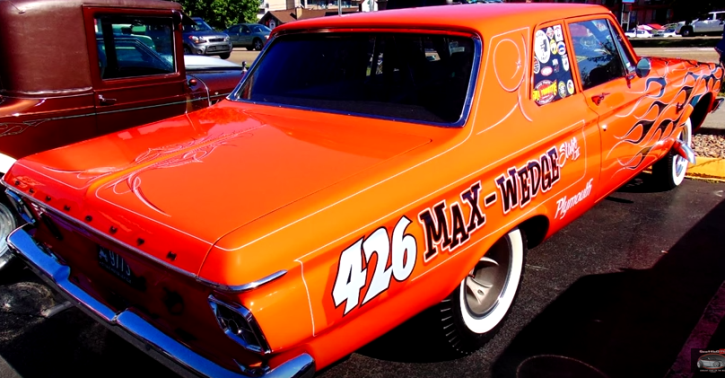 Really cool Bright Orange on Green flames paint job, all set up for racing interior, exhaust running out behind the front wheel and a blower sticking out the hood this bad boy looks awesome. When you add the 426 cubic inch Max Wedge Stage II engine you know this Mopar is all business.
My man Scottie has done a quick walk around of it at 2015 Pigeon Forge Rod Run. Watch, Enjoy & Share!
1965 Plymouth 426 Wedge Satellite