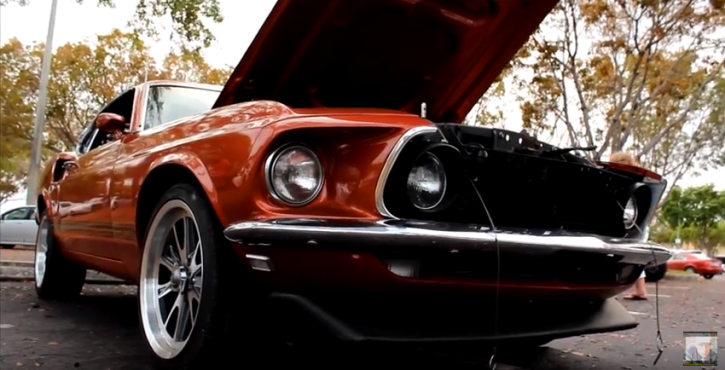 '69 Mustang Mach 1 – American Icon.
Without a doubt 1969 was the best year for Ford Mustang combining gorgeous body styles with luxury interior and high performance engines. Along with the Bosses and Shelby's the Mach 1 was and still is one of the most iconic American muscle cars and its value constantly increase.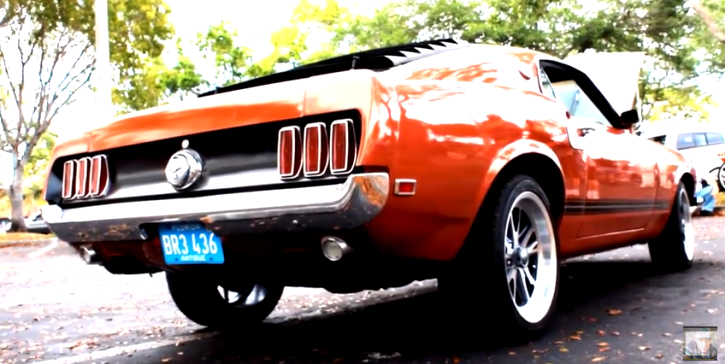 Here we have a very clean '69 Ford Mustang Mach 1 coated in the factory correct Calypso Coral spinning a nice set of Shelby style wheels and impressing with awesome stance. The deluxe interior looks amazing as well finishes in Black leather with wood trim and under the hood this 1969 Mach 1 hides the 351 Windsor 4-barrel engine factory rated at 290 horsepower, but in reality capable of a lot more.
Check out "Cars by Brasspineapple Productions" video. Watch, Enjoy & Share!
More on Hot Cars: Triple Black 1969 Mustang 351 Convertible Review