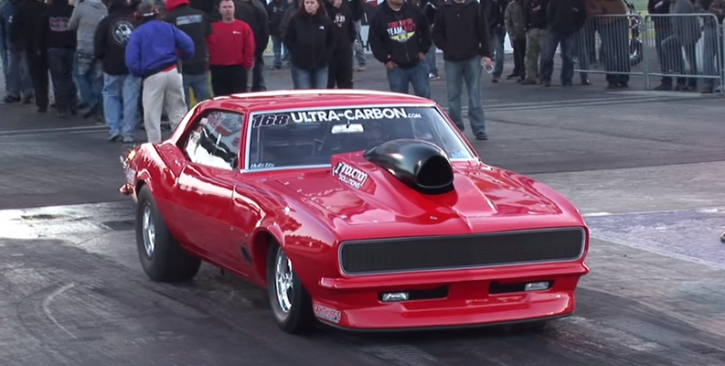 The Fastest Leaf Spring Car in The World?
Ron Rhodes Chevy Camaro makes the drag racing fans go wild over and over again during the 2015 Outlaw Street Car Reunion at Memphis International Raceway by constantly staying in the 4 seconds neighborhood with his best run being 4.49 @155 mph on the 1/8 mile.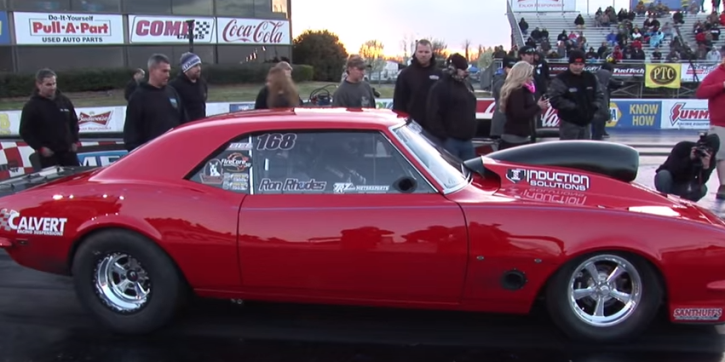 Ron's mean gen 1 Camaro packs a Small Block motor fed with Nitrous and rides on Leaf Springs with Cal Tracs set up. It stays unbelievable dead flat on a launch and is considered by many the fastest leaf spring car in the world.
Check out the video from the track brought to you by "Urban HillBilly Videos" Watch, Enjoy & Share!
[sdonations]1[/sdonations]