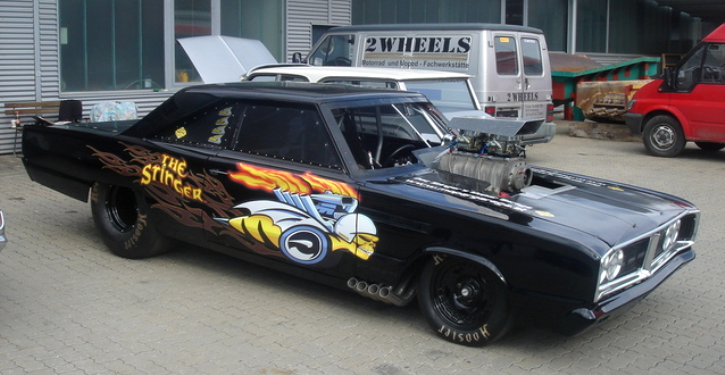 Mean 8 Second 1966 Dodge Coronet!
Here is one of the baddest Mopar drag cars of all times piloted by Michael Doc Stinger Mugrauer running 8 second at the 1/4 mile few years ago. This bastard's V8 is so load that the voice of it will make your knees go weak.
Check out the video to see the 1400hp Blown 1966 Dodge "Stinger" Coronet flexing muscle.