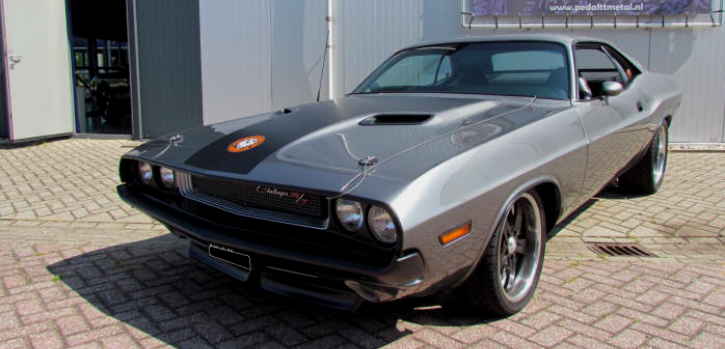 Beautiful Pro Touring 1970 Challenger R/T!
This Dodge Challenger build is another very well executed muscle car proving that the guys at Pedal to the Metal shop of Holland are not only professionals at what they do, but they also put a lot of passion into each project.
This particular build starts with a solid E-body stripped down to bare metal, fully restored and then coated in Gunmetal Grey Metallic with all chrome details painted in Satin Black creating a nice contrast.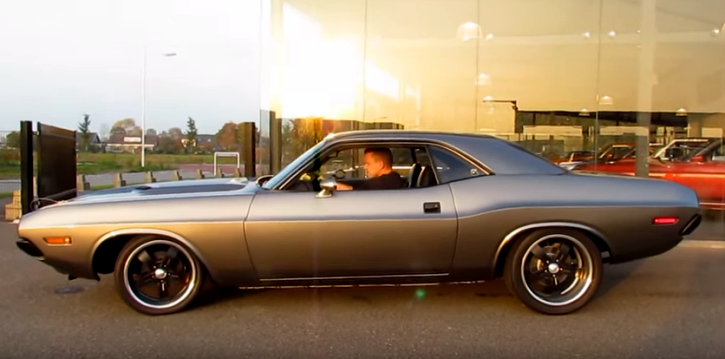 The suspension is lowered and a set of custom built wheels wrapped in low profile tires are added to complete the Pro Touring look of this R/T Challenger.
The interior have been rebuilt as well, but kept as original as possible as the owner wanted to have a muscle car that has the gorgeous classic design combined with modern performance, rather than a shinny show car.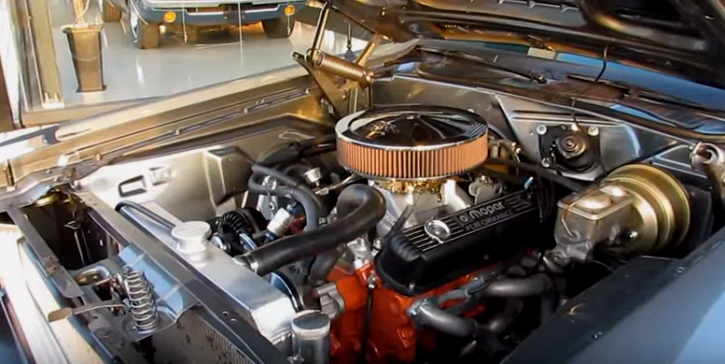 The power comes from a well massaged 360 Mopar Performance motor pushing over 450 horses controlled by a brand new 727 TorqueFlite manual transmission and a 3-inch stainless steel custom exhaust is added for awesome V8 sound.
It has been a livelong dream for the owner George to buy & restore a 1970 Challenger and name it "THE GOODFELLA" and few days after the project was completed back in 2013 he says: "I am Very happy with the car its SCARY fast and drives like a dream"
Check out the video to see more on this sharp Dodge Challenger R/T. Watch, Enjoy & Share!