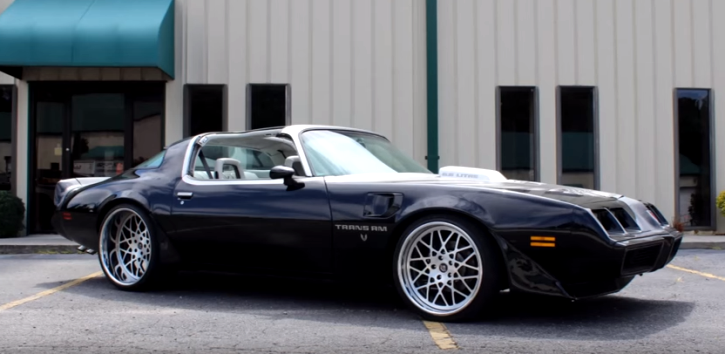 1981 Trans Am by Atlanta Custom Wraps!
We'll give you one reason to snap up this custom built 1981 Pontiac Trans Am – the ultimate beast, this firebird muscle rod is as hot as it gets. What makes it so hot you ask? Several things; including the massive 700 horse power, 502 engine; the eye-catching one-off custom steel rims; and of course, the oh-so-sexy hood bird.
The custom rims measure 22 inches on the front and 24 inches at the back, enabling some serious lip action on this muscle car. The push button start lets you rev up the hot rod with style and panache. The digital dash brings in some much needed bling.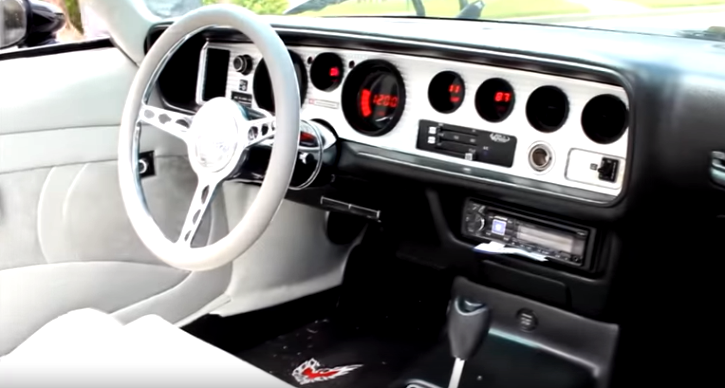 Impressed? Don't be just yet! There's more. So much more. The  force-fed custom built 1981 Trans Am is undeniably masculine. A single finger on the push button and the firebird-hooded muscle car wakes up with a loud, unmistakable roar. You can even feel the exhaust burble rumble! The hot rod beast growls – just what is expected of beasts – in a show of power as you take it for a spin around town.
And make no mistake; the display of power never ends. It stays. Whether you're drifting like a boss or gliding smoothly like a player, there is no escaping the domination of this muscle car. Which brings us to a caution: if you want a powerful but relatively civilized muscle car, this 1981 Pontiac Trans Am custom-made hot rod is probably not for you.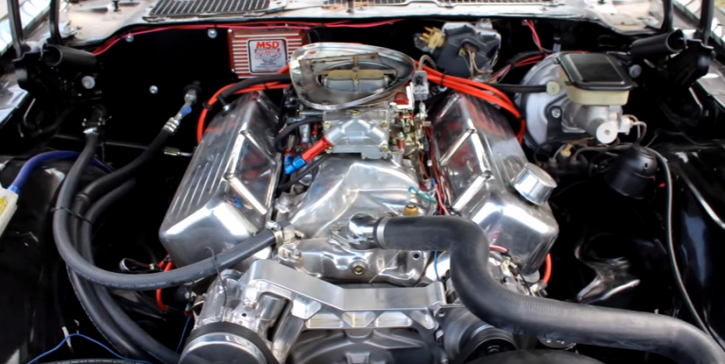 However, if you are up for the bold adventures of a loud muscle car, this custom built 1981 Pontiac Trans Am is just the stuff for you. It packs the best of tradition and innovation. The iconic shape and stance are truly rare. The firebird hood and rumbling exhaust burble of this 1981 Pontiac Trans Am take you into a bygone era while the 502 engine and digital dash transport you right back to the present.
Hot rods have always been great at attracting attention and this custom built 1981 Pontiac Trans Am does it right. Check out the video for some burning rubber. Watch, Enjoy & Share!
Also on Hot Cars: Stunning Pontiac Trans Am Black Bird
[sdonations]1[/sdonations]