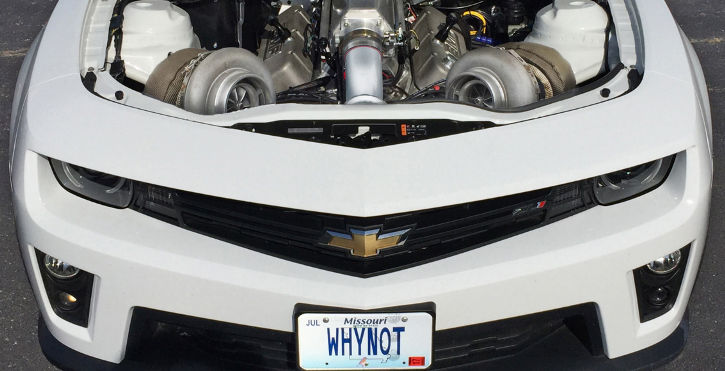 Heavily Modified Chevy Camaro ZL1!
For most people buying a brand new Chevrolet Camaro ZL1 is a dream and doing mods on a modern muscle car that is already pretty fast is kind of non sense, but not for Tom McGilton the owner of this beautiful bow tie. After buying the fastest supercharged Camaro on the market, Tom wanted to compete at drag racing events, so he goes to Larry Larson of "Larson Race Cars" asking for some upgrades.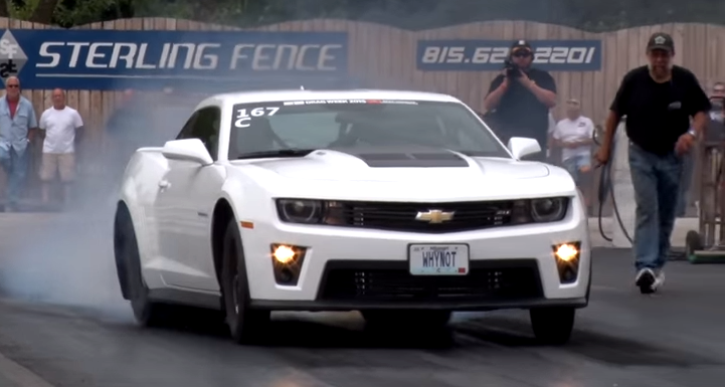 For those of you who don't know Mr. Larson is behind two of the world's fastest street cars and of course he has done a tremendous job to Tom's ZL1 Camaro as well. Although Larry has kept most of the cosmetics stock and somehow has managed to keep kind of a sleeper look to this brand new muscle car there is a lot going on under the hood.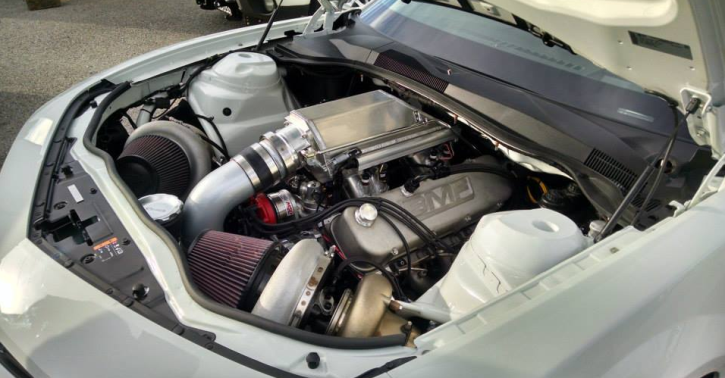 A 540 cubic inch SMF Billet Big Block V8 engine equipped with a set of 88mm turbos…most of you will ask: "Why the hell would you do this to a car that is already super fast?" The answer is on the plate of this Twin Turbo Big Block Chevy Camaro ZL1 which reads "Why Not" and if that's not enough 7 seconds on the 1/4 mile must be.
See this beast at 2015 Drag Week filmed by team 1320Video. Watch, Enjoy & Share!
More Drag Racing on Hot Cars: Insanely Fast Chevy Camaro on Leaf Springs