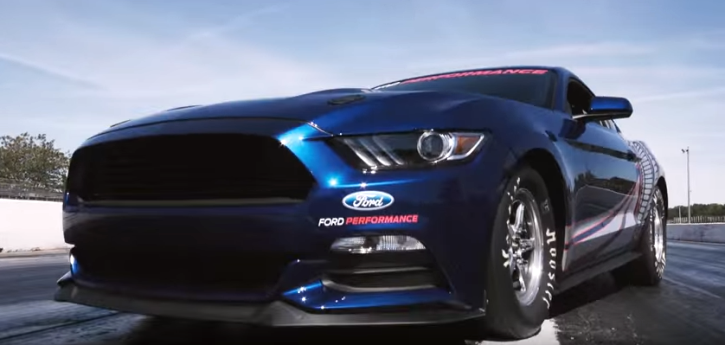 Ford Performance Presents the 2016 Cobra Jet!
The 2016 Cobra Jet Mustang is a machine which is built with a single-minded purpose: getting to a place faster. The factory built new Cobra Jet Mustang is a drag racer, sacrificing all creature comforts for making the chassis weigh as little as possible. This model, like all the other competition cars, is not street legal, so it can be used only when you are drag racing for the National Hot Rod Association Stock and Super Stock competition. Like the other Cobras, only 50 units of the 2016 Cobra Jet Mustang will be built.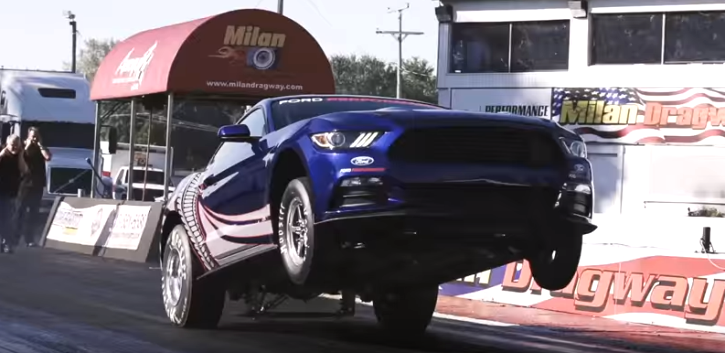 The 2016 Cobra Jet Mustang specs are very impressive, to say the least. It comes with a massive 5.0 Liter engine, 75% of which is made from production Mustang GT components. When coupled with Hoosier 9-Inch lightweight weld racing slicks, 4-link rear suspension with 9-inch adjustable coil-over shocks and a front inlet Whipple Supercharger, the New Cobra Jet Mustang can cover a quarter-mile in eight seconds. An electric water pump from the Ford C-MAX Hybrid allows better engine temperature management when it is not running.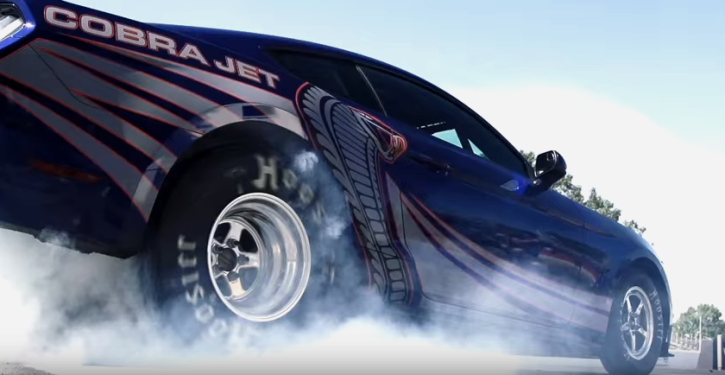 The high performance of the vehicle comes with accessibility and durability due to the large number of production parts used. Racers can now get most of the spare parts for reasonable prices, and allow the vehicle to easily pass the drag strip and dyno testing without damaging the drivetrain. With features like the 8.5 ET certified roll cage, FIA-certified 1-piece Corbeau race seats and five-point race harnesses, the 2016 Cobra Jet Mustang review is bound to be a positive one!
Check out Ford Performance's video. Watch, Enjoy & Share!