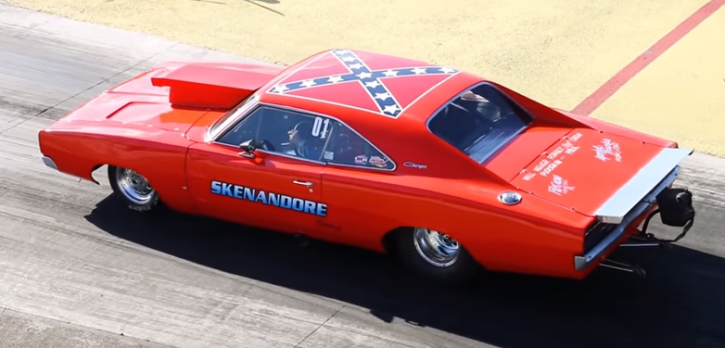 General Lee Charger Drag Racing!
We have seen all kind of tributes to the legendary Dodge Charger from the popular TV Series "Dukes of Hazard", but a General Lee drag car…how cool is that? How cool it would be if Bo and Luke were a street outlaw back in the 80's trying to escape from sheriff Roscoe P. Coltran with this Dodge Charger.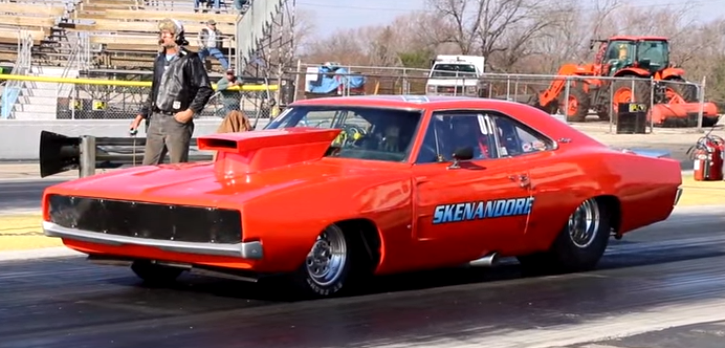 Although it is not a 1969 model like the one in the Dukes, the Skenandore Racing 1970 Charger has a '69 front end, rocks a very similar to the Flame Red paint used on the original movie car and is powered by a 400 cubic inch Rodeck motor with dual carbs, which kicks in more then enough power for stunts.
My man James Hrovat has filmed this cool General Lee drag car at Byron. Watch, Enjoy & Share!
Dodge Charger in the World