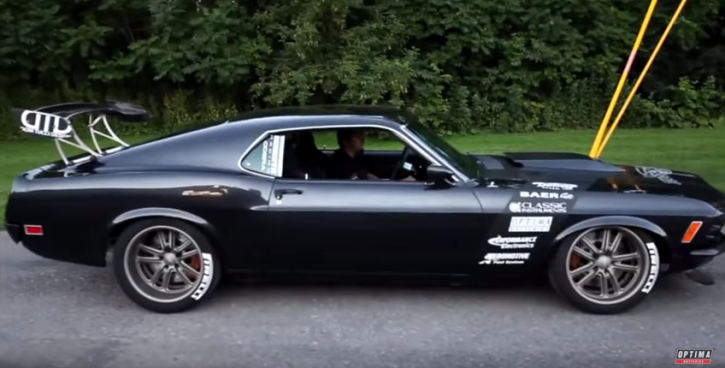 Dave Tucci Built 1970 Mustang Fastback!
This incredible custom built Ford Mustang is the 15th Annual PPG Syracuse Nationals giveaway car won by Bob and Patricia Letson, a regular attendees at Syracuse Nats event. One hell of a concept becomes reality due to the high level of professionalism shown by team Tucci Hot Rods. A shop based in Marcy N.Y. that's in business for 12 years.
It is more than obvious that the Letsons are extremely happy with their new 1970 Fastback, but to hear everyone else talking about how clean is this custom built Mustang means this hot rod is a true masterpiece.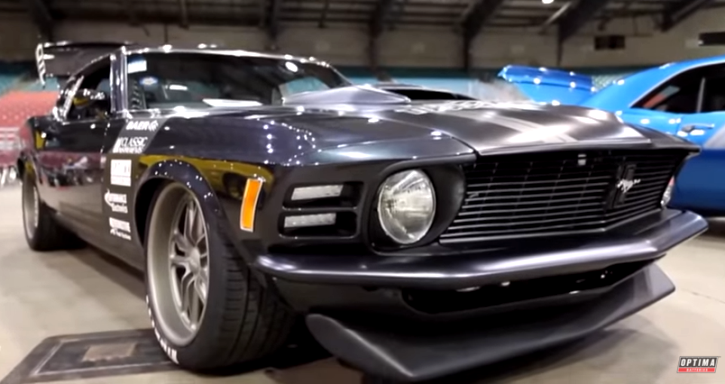 It is built with the best parts available on the market with only the 1970 Mustang body being original. We talking Detroit Speed suspension, one off custom Budnik wheels, Baer brakes, Cobra style Recaro seats, Classic Instruments dashboard, Supercharged 4.6 Liter Saleen V8 motor and even a little custom touch from the Ring Brothers.
See the video to learn more details on the Dave Tucci built 1970 Mustang.