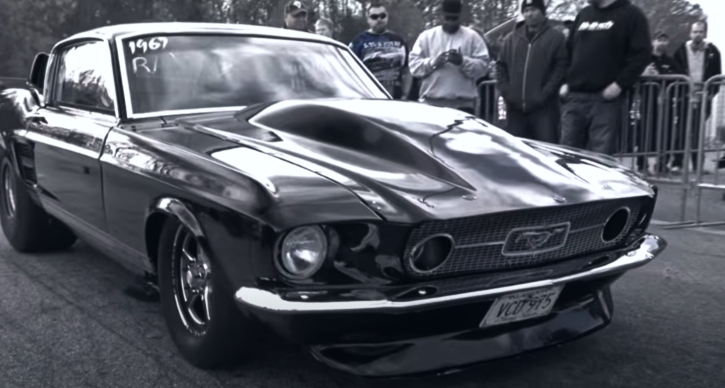 Wild Twin Turbo '67 Mustang GT500!
Is there anyone who love classic muscle cars and it's not a fan of Nic Cage's 1967 Ford Mustang Eleanor from the Gone in 60 Seconds movie? I doesn't really matter, because in this video we are talking about drag racing. We are talking about "Gone in 6 seconds" Twin Turbo Mustang, which certainly is one of the fastest Fastbacks we've come across.
So what is the secret of Steve Willingham's 3400lb 1967 Mustang Outlaw Drag Radial? It's a "Drummond Race Cars" built big block 632 V8 Ford engine boosted by a set of 88mm turbos allowing this GT500 Mustang to constantly run 6 seconds on drag radials. What do you say about that?
Check out the 1320video from the Import vs Domestic World Cup Finals!
---
You May Also Like Rick McElheran's 1967 Ford Mustang 427 FE Video
---
---

---