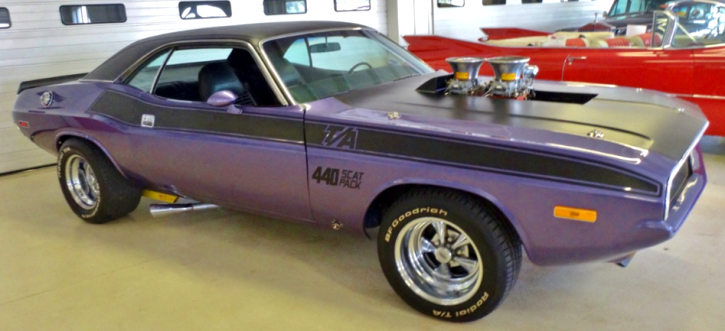 1970 Challenger With Tons of Mods!
The 1970 Dodge Challenger is a Mopar muscle car that is famous for its aggressive stance, powerful performance, and striking good looks. A favorite amongst street car enthusiasts, this custom 1970 Dodge Challenger 440 shows how careful modification and good designing can unleash a monster!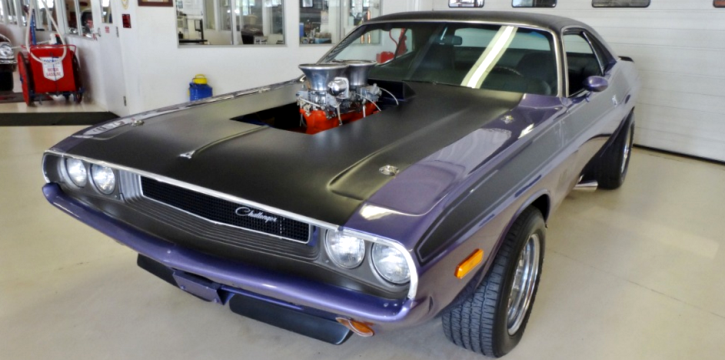 The first thing that catches your eye in the vehicle is the Plum Crazy Purple color complete with black stripe vinyls on the sides and a hood painted in Matte finish Black. Fitting well with the stance, the 1970 Challenger T/A comes with radial tires from BF Goodrich and cool wheels from Cragar. The interiors are all maintained as close to the original as possible.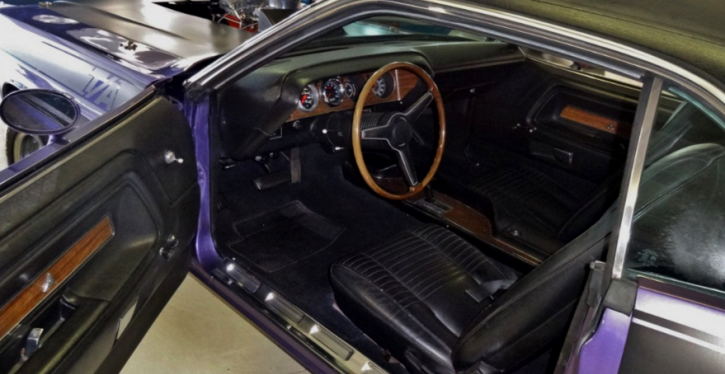 This modified 1970 Dodge Challenger is powered by 440 cubic inch high-performance engine that uses mild hydraulic cams, ignition from Mallory Unilite, ignition coil from ACCEL, performance headers from Flowmaster, a twin "double pumper" carburettor from Holley, electric fuel pump from Holley, Weiand Ram Tunnel intake manifold amongst other modifications.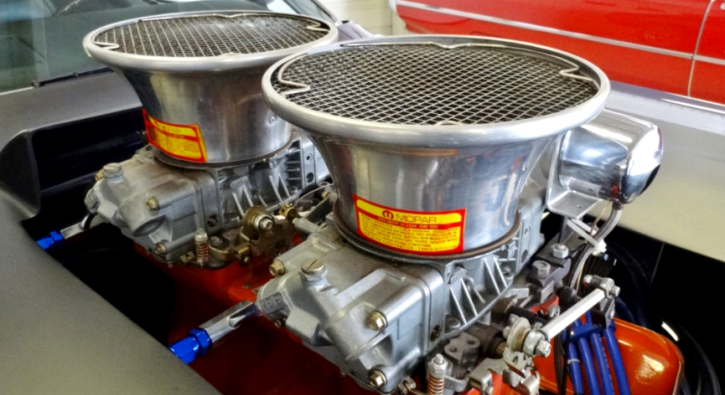 The engine is connected to a 3000 RPM stall converter, an automatic transmission system from TCI Racing and a Dana 60 rear axle. The Plum Crazy Dodge Challenger also comes with a reliable set of suspension and braking units that help keep the vehicle under control at all times.
Check out the video and for more details on this mean Mopar visit: Cruisin Classics. Watch, Enjoy & Share!
1970 Dodge HEMI Challenger Survivor