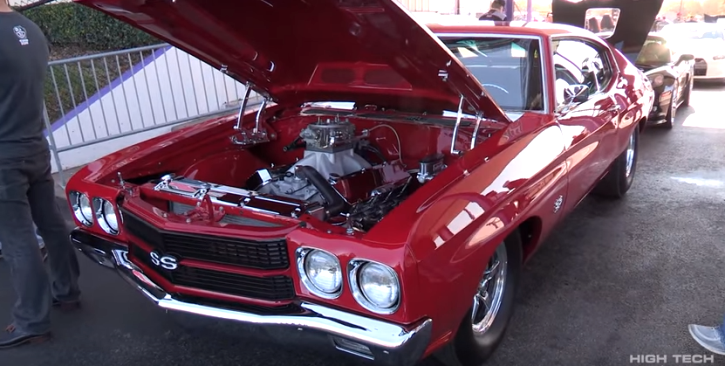 Brutal 9-second Chevy Chevelle SS!
If you love the combination of clean looking classic car and serious American muscle under the hood this Pro Street Chevrolet Chevelle is the real deal. Straight body sprayed in slick Red, perfect chrome & glass this bow tie is as pretty as any show car.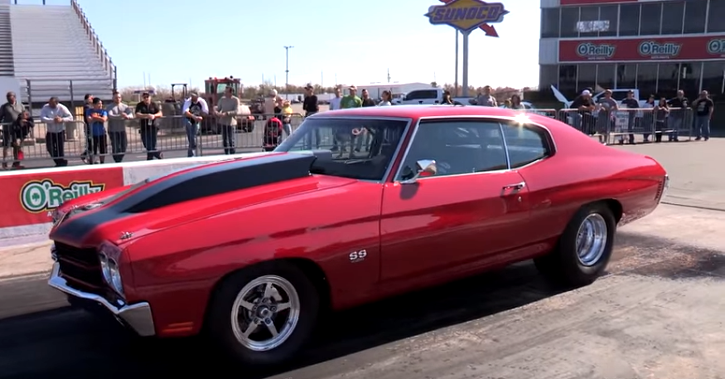 But that's about it. Once you see the huge rear tires, the cage inside and the monstrous Donovan built all aluminium 582 cubic inch Big Block under the hood pushing 1071 horses on pump gas, you already know this Super Sport Chevelle is all business.
Check out the video filmed by High Tech Corvette at Royal Purple Raceway to see this street legal Chevy Chevelle doing some awesome passes and outrunning a couple of modern sports cars. Watch, Enjoy & Share!
Drag Racing Videos of 2015