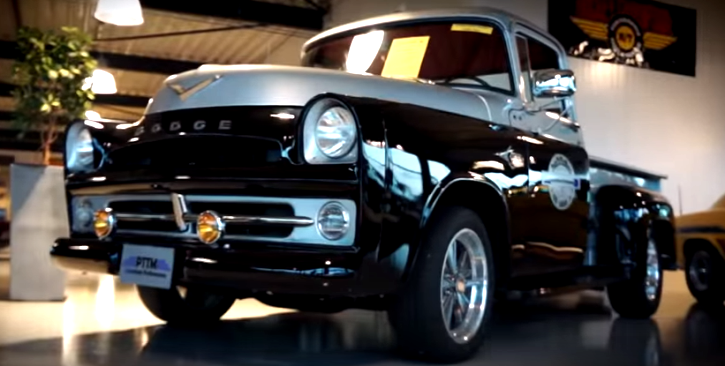 This is a Very Rare Stepside 1957 Dodge Truck!
The 1957 Dodge D100 was a popular vehicle in its time, widely regarded for its raw power and superior performance. This unique and rare Dodge pick up truck is restored & modified with the best performance parts in the market and a great body work to rival most of the custom trucks in town!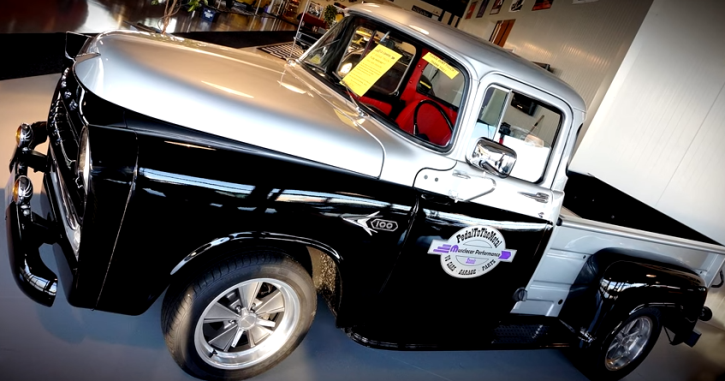 Restored mostly with original parts this 1957 Dodge D100 comes in a 5 layer, two tone paint job that gives a glossy look to the entire body. The bonnet, roof and bed is painted in Silver while the rest of the body is in Black, perfectly complementing the chrome details and the 17-inch aluminum wheels fitted with spinners. The interiors are completely restored with Red colored upholstery and original dash board complete with the right gauges!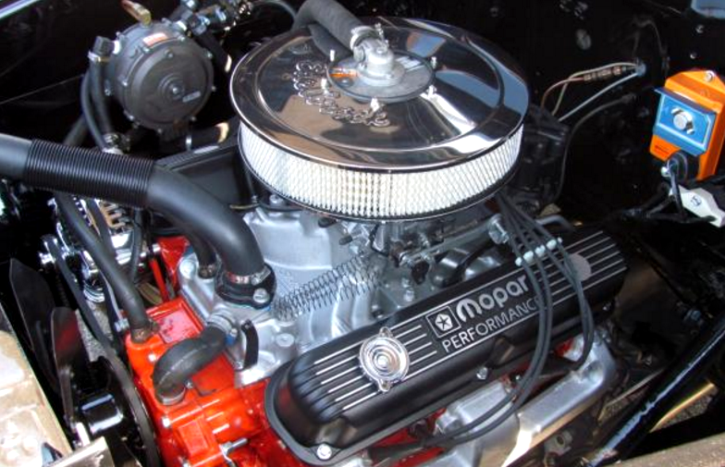 The nicely built Dodge D100 stepside truck is powered by a strong 318 V8 that is assisted by an upgraded four barrel intake and carburetor, electronic ignition, high flow water pump, alternator, starter etc. The engine is connected to an automatic transmission system from Mopar with floorshifter and high stall converter which transmits power to the original heavy duty rear axle. Adjustable air shocks and disc brakes ensure that the restored Dodge D100 is under control at all times.
Check out the video brought to you by Pedal to the Metal. Watch, Enjoy & Share!
Don't Miss on Hot Cars: Dodge D100 Truck Insane Burnout Video