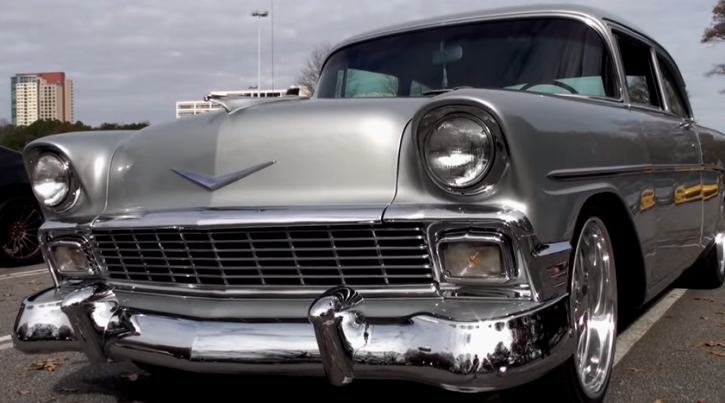 Wicked 1956 Chevy Bel Air Custom!
We totally agree with those of you who think classic Chevy cars looks best in their original shape, but at the same time we can not deny that the 2nd generation Chevrolet Bel Air makes a great hot rod when customized with style & skills.
Check out this custom built 1956 Chevy Bel Air with tremendous body work & paint, killer wheels, perfect stance and well preserved overall original look and let us know what do you think?
Watch, Enjoy & Share!
You Might Also Like on Hot Cars: LS7 Powered Chevy Bel Air Custom!