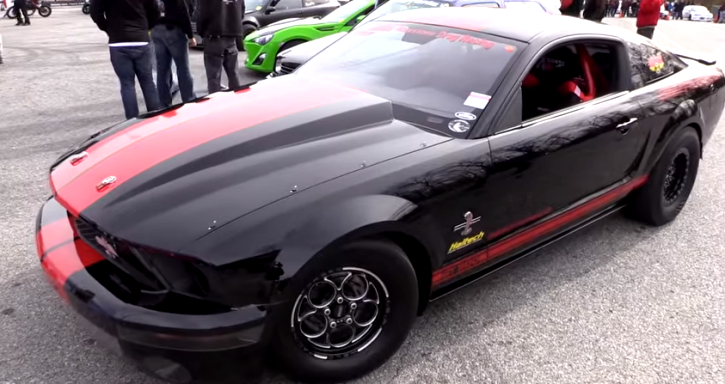 Outrageous Shelby GT500 from Billet Pro Shop!
What we have for you in this drag racing video is the Billet Pro Shop Mustang Shelby GT500 showing some muscle at the strip. The Mustang GT500 rides on BMR suspension and wheels from Weld Racing and is equipped with a 2.3 Liter TVS Supercharger. The nice set up seems to be working pretty well and this Shelby GT500 runs 8.99 at 159 mph leaving its opponent behind.
Check out BigKleib34's video to see this sinister Mustang in action. Watch, Enjoy & Share!
More Drag Racing on Hot Cars: 2 Brutal Shelby GT500 Mustangs in Action
[sdonations]1[/sdonations]