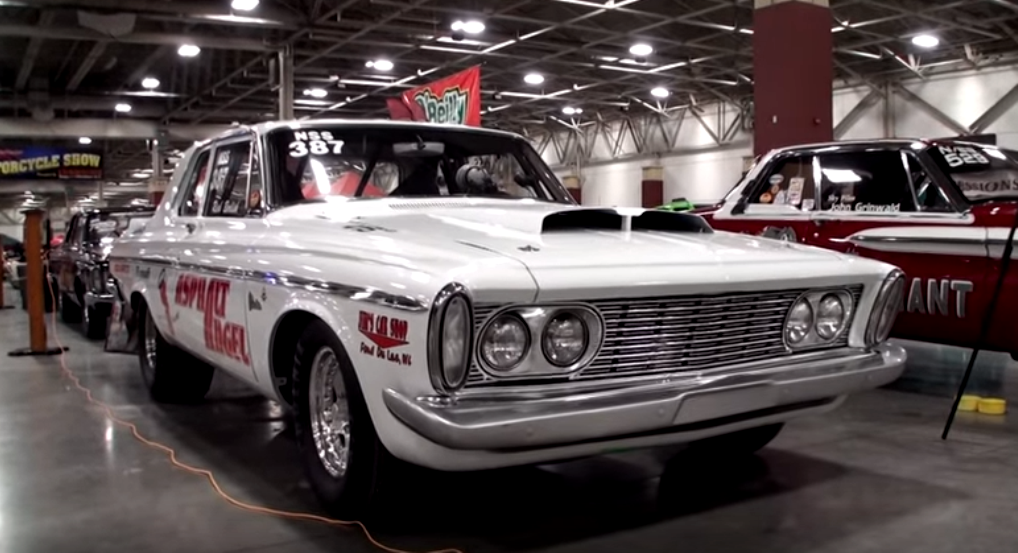 Super Stock 1963 Belvedere "Asphalt Angel"
Owner of this wheelstanding Plymouth Belvedere race car is the president of Nostalgia Super Stock Inc. His name is Rich Berlisk and he has quite a story to tell about this old school Mopar. Rich's "Asphalt Angel" has been competing at the drag strips of America since 1967 and he still loves to put the wheels in the air.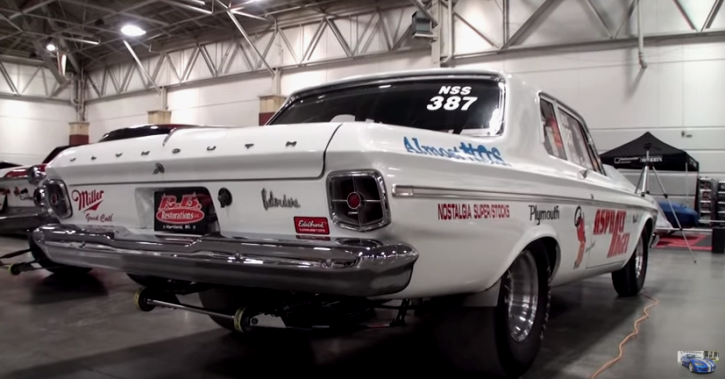 Looking immaculate, fully set for the drag racing and packing a monstrous 415 horse power engine this 1963 Plymouth Belvedere Super Stock race car is one of the coolest rides displayed at the World of Wheels car show in Wisconsin.
Check out Lou Costabile's video to see & hear more on this beast. Watch, Enjoy & Share!
Also See on Hot Cars: All Original Plymouth Belvedere Barn Find